Sardar Vallabhbhai Patel's statue of Unity is built at a cost of Rs. 2,389 crore.
New Delhi/Ahmedabad:
The Statue of Unity, a tribute to freedom movement icon Sardar Vallabhbhai Patel, will be unveiled by Prime Minister Narendra Modi today in Gujarat's Narmada district on the birth anniversary of Sardar Vallabhbhai Patel.
Built at a cost of Rs. 2,389 crore, the statue depicts Sardar Vallabhbhai Patel, India's first Home Minister, wearing a traditional dhoti and shawl, towering over the Narmada River. Iron was collected from all over the country for the statue of Sardar Patel, also known as the Iron Man of India. At 182-metre, the statue is touted as the world's tallest – it is 177 feet higher than China's Spring Temple Buddha, currently the world's tallest statue.
The statue has been designed by Padma Bhushan-winning sculptor Ram V Sutar and has been built by Larsen and Toubro and the state-run Sardar Sarovar Narmada Nigam Ltd. It took about 250 engineers and 3,400 labourers to construct the statue in 33 months.
Here are the LIVE updates on the unveiling of Sardar Vallabhbhai Patel's Statue of Unity:
Oct 31, 201807:59 (IST)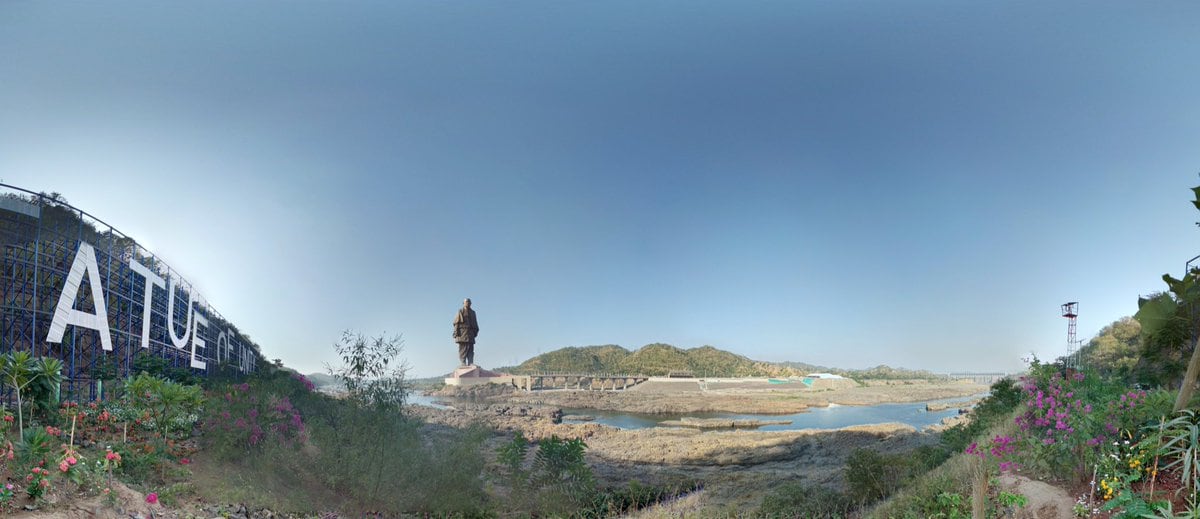 A viewing gallery has been created inside the statue to enable tourists to have a view of the dam and nearby mountain ranges. Oct 31, 201807:56 (IST)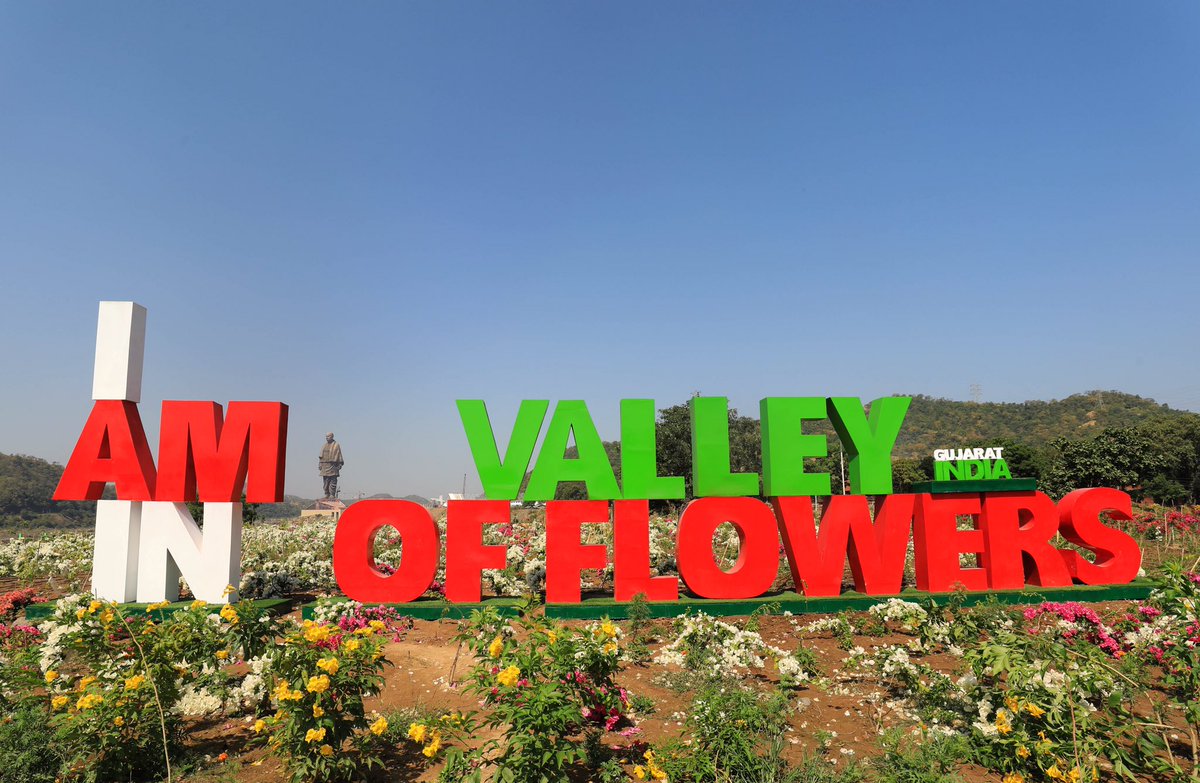 A 17-km-long Valley of Flowers, a tent city for tourists near the statue and a museum dedicated to the life and times of Patel are some of the major attractions near the Statue of Unity.Oct 31, 201807:49 (IST)
The word ' Sardar Patel ' connotes 'unified India' having Social & National Integration. Tributes on his Birth Anniversary. pic.twitter.com/8AhKjsDtpQ

– Vijay Rupani (@vijayrupanibjp) October 31, 2018
Oct 31, 201807:47 (IST)Rajnath Singh flags off "Run for Unity" event in Delhi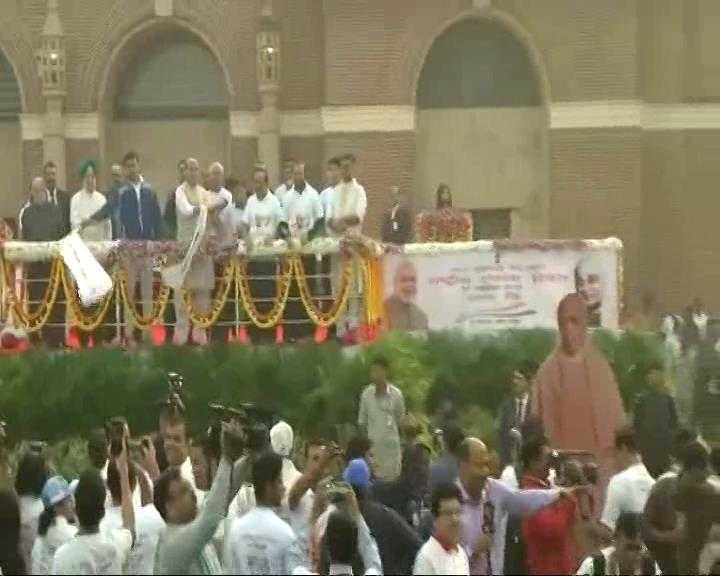 Oct 31, 201807:45 (IST)Villagers to protest PM's visit
Local villagers have threatened protest over the inauguration of the statue. On Monday, the headmen of 22 villages near the Sardar Sarovar Dam wrote an open letter to PM Modi stating that villagers would not welcome him at the inauguration.
"These forests, rivers, waterfalls, land and agriculture supported us for generations. We survived on them. But, everything is being destroyed now and celebrations are also planned. Don't you think its akin to celebrating someone's death? We feel so," the letter, having common content and signed by sarpanchas of 22 villages, stated.
They alleged that people's hard-earned money is being wasted on projects like Statue of Unity though several villages of the area are still deprived of basic facilities like schools, hospitals and drinking water.Oct 31, 201807:39 (IST)

Built in less than five years, the Statue of Unity is the world's tallest, grandest and giant statue. It is a tribute to Sardar Patel as he united all diverse 562 princely states to build one great Republic of India.Oct 31, 201807:31 (IST)Oct 31, 201807:28 (IST)

A 30 feet tall replica of the Statue of Unity was inaugurated at Baben village in Bardoli, Gujarat in 2015.Oct 31, 201807:18 (IST)
As an artist, i extend my congratulations to the entire team for #StatueOfUnity . My SandArt at Puri beach on this momentous occasion. Tributes to Iron Man of India. #SardarVallabhbhaiPatelpic.twitter.com/KjYVrQjiXm

– Sudarsan Pattnaik (@sudarsansand) October 30, 2018
Oct 31, 201806:56 (IST) The statue is being projected by the BJP as a symbol of unity and as a message that the Congress underplayed the contribution of Sardar Patel towards the country in favour of the Nehru-Gandhi family.Oct 31, 201806:53 (IST) The Prime Minister will unveil the Statue of Unity on the birth anniversary of Sardar Patel at Sadhu Bet, near Narmada Dam.No more content CommentsSource Article